Roman Shades: Removing the Shade Prior to Motor Insertion
Adrian Biffen, Senior Partner
This article series is about motorizing Roman Shades and blinds. In the previous introductory article we showed a video of a finished project, kindly provided by one of our customers.
With the winder rod type (as shown in this series), it is best to take it down completely so that you can work comfortably with it on a table. If it is a simpler type with pulleys (like bamboo shades), you may be able to motorize it without removal.
Removing the Roman Shade Headrail Winder Mechanism
---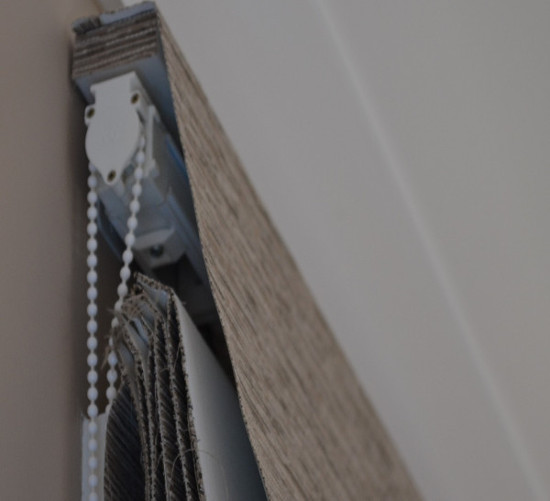 Roman Blind prior to removal shows winder rod and chain drive at one end of head rail.
Picture 1
---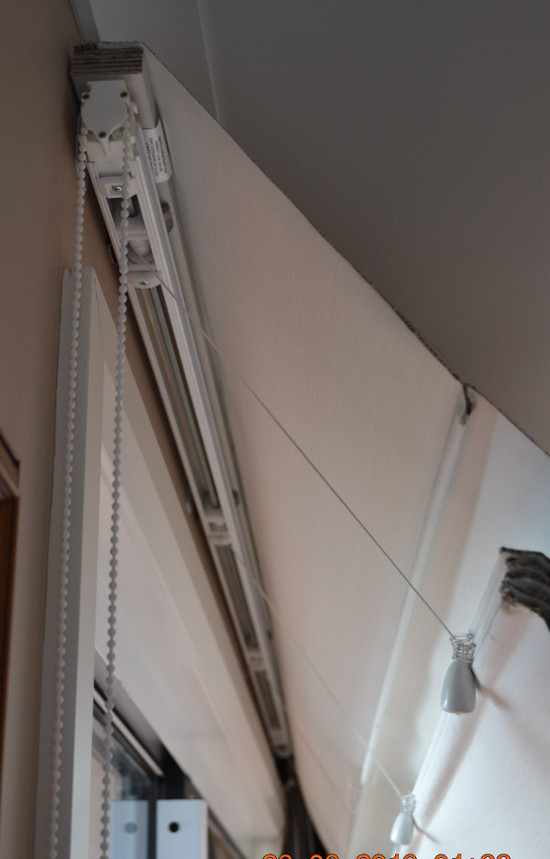 Head Rail with cord winder rod is to be removed (it is replaced by motorized tube). The head rail unclips easily from brackets.
Picture 2
---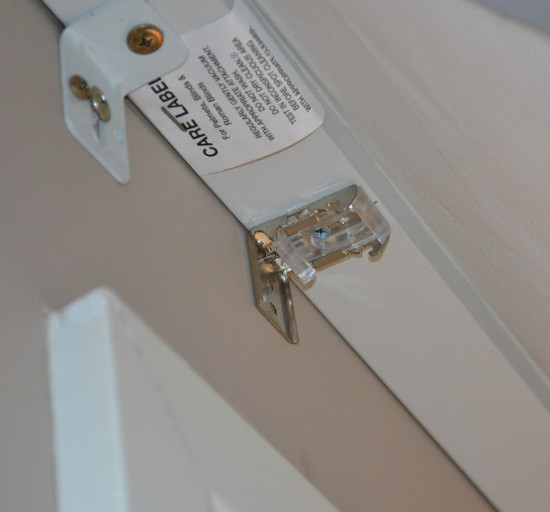 The silver bracket is one of four that held the Romman shade head rail in place. The white bracket holds up pelmet.
Picture 3
---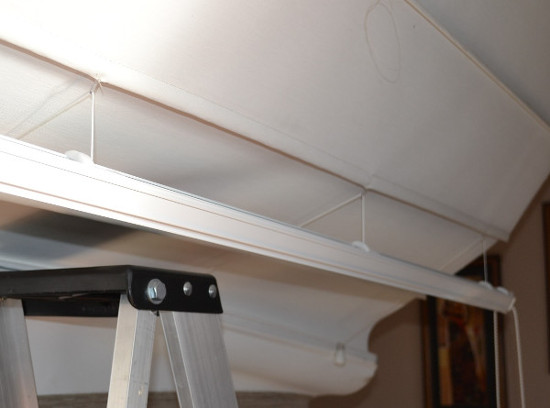 Head rail with winder rod hangs loose after being unclipped.
Picture 4
---
Buy Roman Blind Motors & Controls In Our Online Store
A simple wireless wall mount remote control for Roman blinds may be all you need to operate your remote control motors.
We also have the excellent BroadLink™ hub (with Android & IOS phone apps) that are very capable, and they may very well be all you need for home automation. This will give you direct control over our Roman blind motors, environmental sensors, window openers, security kits, smart plugs, and many other devices.
You can purchase motors for Roman blinds and our control products in our DIY online automation store.
Articles in this series:
Part 1: How to Motorize Roman Shades: Introduction
Part 2: Removing Roman Shade Prior to Motorization (you are here)
Part 3: Installing a Roman Shade Pelmet Support Board